Paston College – raising concerns about the future of local college courses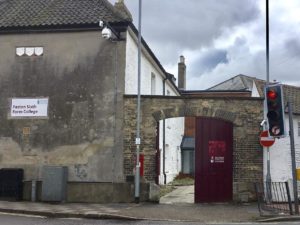 This is a letter I wrote last week to the North Norfolk News highlighting concerns about the long term future for Paston College:
Dear Sirs
Norman Lamb has criticised the planned merger of Paston College with Norwich City College. I fear that local students could be hit with a double whammy as the County Council looks to make savings which could include cuts to travel support for the over 16s.
We all know how these things go. Two institutions are full of optimistic noises about the gains that both will make from working together. Only, over time, the managers at the bigger partner look at the smaller one and decide to 'refocus', restructure and centralise what they do to save money. There has to be a risk that in the future, North Norfolk students will have to travel further to study the courses they need.
The County Council currently supports around 2,800 students with the cost of travel to study. The Conservatives who run the Council have refused to rule out cuts to this support in the coming years. If there is less money in the pot and more students needing help, it is bound to cost families more if they want their children to study. We need to be investing in young people's futures in North Norfolk, not making it harder for them to get on.
Ed Maxfield
Liberal Democrat County Councillor for Mundesley Division
Tel. 07449 706215
www.edmaxfield.org.uk