Vale Road: gates, cliffs and palm oil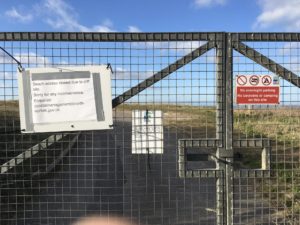 The gates are open again on Vale Road, Mundesley giving access to the beach. They were closed after the recent bad weather because there had been some slippage of the cliff which had cracked one of the areas where cars often park. NNDC tell me they are continuing to monitor the cliffs.
A lot of palm oil was deposited on the beach right along from the edge of Trimingham down to Bacton and NNDC tell me this has now been cleaned up. If any more appears, you can contact me to let me know and I will report it.