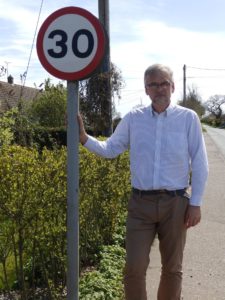 Speeding through villages continues to top the list of local concerns according to Liberal Democrat campaigner, Ed Maxfield.
"I am working closely with Norman Lamb to press for action. Over the summer, residents in Cromer Road, Mundesley, North Walsham Road in Trunch, on the coast road and North Walsham Road in Bacton and in Paston have all raised concerns about speeding. Worries about road safety in Overstrand persist too."
Norman and Ed have approached the police and the County Council to try to find local solutions and they will continue working to improve road safety across the area.