Bacton – School Crossing Patrol saved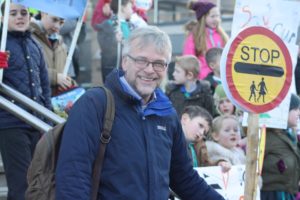 Norfolk County Council has backed down from its plans to scrap Bacton School's Lollipop Lady. The Children's Services Committee met at County Hall on Tuesday and decided unanimously not to go ahead with plans that would have seen School Crossing Patrols scrapped at a number of schools.
Ed Maxfield praised parents and campaigners who fought the proposal.
"Here in Bacton, parents organised a petition, did their own traffic counts and got County Councillors and local MP Norman Lamb involved in efforts to show how dangerous it could be to lose the service at the school. It was a great effort and they really deserved their success."