Lib Dem gains in North Norfolk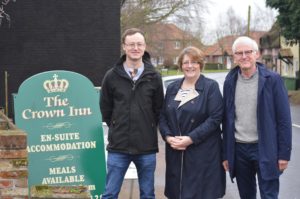 Liberal Democrats have underlined their status as the only serious challengers to the Conservatives in North Norfolk.
The party won a convincing victory in 'Waterside' ward (Catfield, Hickling, Ludham and Potter Heigham) recently in an election to choose a new District Councillor. The party gained the seat from the Conservatives with Labour and UKIP trailing hundreds of votes behind.
"This is the third District Council by-election win in a row for the Lib Dems in North Norfolk. It's another sign that local people are tired of being neglected by the Conservatives," says Ed Maxfield.
The Liberal Democrats have received another notable boost recently with popular Cromer town mayor Tim Adams joining the party from Labour. He is just one of more than 150 new recruits to the party since the 2015 general election.
If you would like to join, just click here.
You can read more about Waterside here.