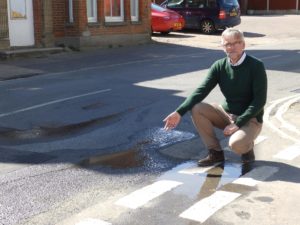 Do you know of a Highways problem that needs fixing?
The County Council has given each councillor £6,000 to spend on small Highways projects in the division they represent.
I think it is a daft scheme – £6,000 cannot buy much and it feels a bit feudal to give your local councillor the money to hand out to their favourite project. It would be far better if the Council was reorganised so that local committees had real spending power to benefit communities with real accountability.
But the money is there to benefit villages in Mundesley Division so we may as well use it! Contact me if you have any thoughts on how the money could be used.