Paston playground and speeding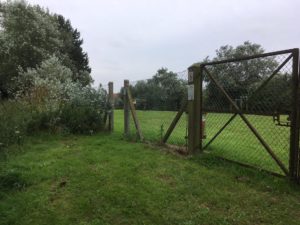 Yesterday morning I met with a County Highways Officer and with Paston Parish Councillor Denise McKeough to see how the County Council might help the village with plans to improve the playground.
Denise and other local residents have got together to plan an ambitious programme of work at the playground that will improve access and provide modern play equipment. The Highways Officer has promised to look into how funds from County Hall might be used to help build a ramp to access the field.
While we had him as a captive audience Denise and I also talked to him about options for cutting traffic speed on the main road through the village. More on that as things develop!