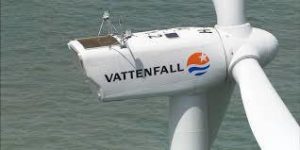 Vattenfall, the Swedish energy company, plans to construct two large wind farms in the North Sea off the North Norfolk coast – Norfolk Vanguard and Norfolk Boreas.
Their latest plans mean cables will come ashore at Happisburgh with a large 'relay station' built just inland and cables running underground until they join up with the National Grid near Swaffham.
There has been a good deal of local concern about the plans. Although we now know the cables will not run through Mundesley division I will keep a close eye on developments. I have written to Vattenfall stressing local worries about road disruption, the impact on fishing grounds and possible light pollution from the relay station. I have also asked them to remember local schools when they provide the funds they promise for community projects.
Local MP Norman Lamb will host a public meeting about the project on 24th August, 7pm at Ridlington Village Hall.
You can read more about the project on Vattenfall's website.