Crossdale Street – traffic concerns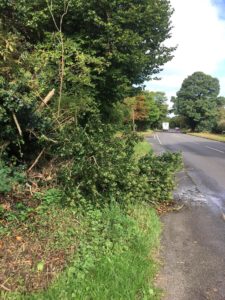 Took a look at traffic concerns on Crossdale Street, Northrepps this morning together with a local resident.
The speed limit here is 50mph but there are a number of turnings along the length of the road that make it a potentially dangerous spot. The is a lot of traffic here too and visibiility is poor at various points. If plans for 300 new homes further up Norwich Road towards Cromer go ahead, the volume of traffic is only going to increase.
I've written to County Highways highlighting the concerns of residents.
I have also reported a fallen tree at the Carr Lane junction which restricts visibility at this junction.