Mundesley Hospital closure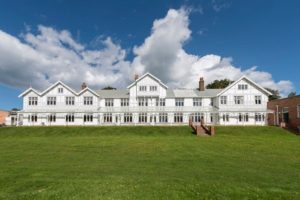 I was sad to learn of the closure of Mundesley Hospital. I visited the hospital last year and it was clear that the team there was committed to providing good quality care to patients. After the CQC report in the summer, though, it was clear that extensive action was needed to get things up to standard.
Coming along side the inspectors' report that criticised Norfolk and Suffolk Health Trust, it is really important that mental health services for Norfolk patients are improved. I have written to local MP Norman Lamb asking for his views on the hospital closure and the report on NSFT. I will also keep a close eye on future plans for the hospital site which is a prominent part of the fabric of the local community.