Thousands of Norfolk residents have given their time, money, goods and shelter in their homes to support refugees escaping from the invasion of Ukraine.
The images of war in Europe in the 21st Century were truly shocking but we need to ensure that the support for those affected continues even if the story slips down the news bulletins. I have been able to help in a small way and hopefully the information below will be useful if you are thinking about how you can help too.
Donations
I was able to play a small part in a local effort to collect and take donated goods to the Ukrainian border. If you still want to help with donations, you can contact Norfolk Polonia, the Polish community association based in Norwich. They have continued to make regular aid runs throughout the crisis.
Recently I was offered some play equipment for use in helping children deal with trauma. Thanks to a further generous donation to cover the courier costs I was able to arrange for the equipment to be delivered to professionals working at a refugee transit centre in Bucharest, Romania. They are already being put to good use and I am talking to colleagues about how we can get trauma support to refugees already here in Norfolk. If you know anyone who can help with this, please contact me.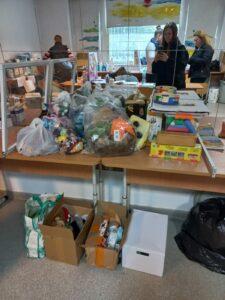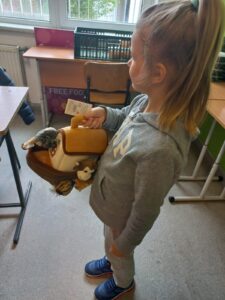 If you want to make a financial donation, you can do so through the national Disasters Emergency Committee or to the Norfolk Community Foundation which is raising funds to support refugees here in Norfolk.
Homes for Ukrainians
If you want to find out more about the Homes for Ukrainians scheme, there is information on the Norfolk County Council website.
The government has been criticised for its slow roll-out of the visa scheme for Ukrainian refugees but hundreds of local people have already offered their homes to refugees coming to the UK under the scheme. I have supported volunteers who have set up a Facebook page called Open House UK to provide information and advice and to link together people needing help and those willing to help.
I have also worked with some brilliant, dedicated volunteers who are putting together 'welcome packs' for refugees coming to North Norfolk. I've been delighted that some local businesses, transport companies and tourist attractions have offered vouchers and tickets for inclusion in the packs, together with useful information sheets. If you are hosting refugees and you would like a welcome pack for them, please contact me.
Local charities
There are a number of charities supporting refugees. If you want to read more about their work, to help them or make a donation, check out their websites: Access Migrant Support, Norwich Integration Partnership, GYROS.
And remember, those charities and others are supporting migrants and refugees not just from Ukraine but from Afghanistan and people fleeing conflict and crisis across the globe.
Last and definitely least
Finally, at its meeting in March, Norfolk County Councillors, including myself, put on record their support for people affected by the conflict in Ukraine. You can watch a recording of the meeting on the Council's YouTube channel. The statements on Ukraine begin 17 minutes in.