999 delays – Norman Lamb demands action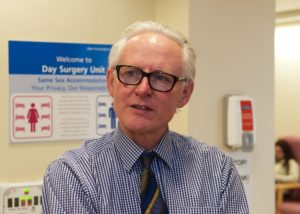 The number of patients waiting more than 2 hours to be admitted to A&E after being taken there by ambulance has quadrupled in the last two years according to figures obtained by North Norfolk MP Norman Lamb.
"When it comes to running the NHS, the Government is sleepwalking towards a crash, putting patients at risk," says Mr Lamb.
The former Health Minister has repeated his call for the Government to work with other parties to develop a new long term settlement for the NHS and care services in order to address the massive strain that the system is under.
"This is now really urgent. The Government plans to spend a smaller share of our national income on the NHS and on services like care for elderly and disabled people yet pressure on these services is growing rapidly."
Queues of ambulances are often stuck outside A&E – and the busy Norfolk and Norwich Hospital has one of the greatest problems. Experts fear that this puts very sick patients at risk.
'The knock-on effect is dreadful. It means ambulance crews cannot get to other patients who may have life-threatening conditions. No wonder that the ambulance service continues to miss response times targets. A senior ambulance leader has told me that patients will die as a result of such delays," says Mr Lamb.
"We need a new Beveridge Commission to bring together experts and patients and political parties to decide on a sustainable future for health and care services."